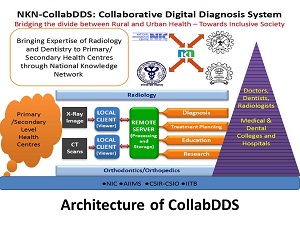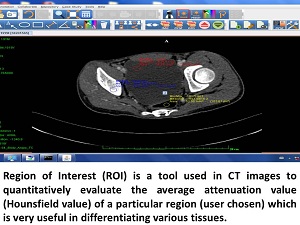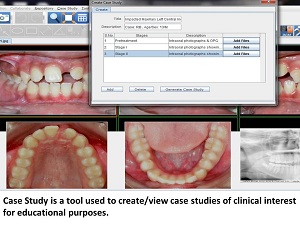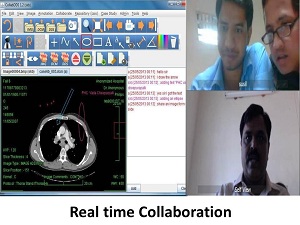 India, a developing country has huge pressure on its health systems for meeting the health needs of our increasing population. There is huge unmet demand for provision of medical services in rural areas where most of our country's population lives. In today's era of modern medicine, a lot of emphasis is laid on radiological diagnostics for patient treatment planning. Higher centers where experts in these fields are present or located are mostly confined to urban India. Then there are centers of excellence in these fields which are further limited to very few and countable on fingers. This disparity directly affects the quality of radiological teaching and understanding of the subject between students of different medical and dental colleges. Organizations with expertise in different areas viz. National Informatics Centre, New Delhi, All India Institute of Medical Sciences, New Delhi, Indian Institute of Technology-Bombay, Mumbai and CSIR-Central Scientific Instruments Organisation, Chandigarh joined in for effective development, implementation and roll-out of an application which could bring a shift in the way in which radiological diagnosis and teaching is carried out.
The model project "Network Enabled Medical Diagnosis and Education in Skeletal Imaging using X-Rays" funded by the National Knowledge Network (NKN), was undertaken as a Proof of Concept to provide a network based system for radiological and orthodontic diagnosis using X-Rays. The area of study being complicated required expertise in varied domains such as but not limited to Orthodontics, Orthopedics, Radiology, Computational Methods, CAD/ Rapid Prototyping, Image Processing & Pattern Recognition. Project was planned in two phases; first one being to develop an application which could enable visualization and processing of radiological data over a collaborative platform and second to effectively roll out and enhance the application as per the end user needs.
The project has been envisaged and is in progress keeping in view two goals. First one is to connect Primary Health Centres (PHC's) with expert radiologists/ doctors & dentists at Medical/ Dental colleges and Hospitals using suitable Information, Communication and Technology (ICT) tools and channel for real time radiological data transmission. This platform would enable physicians at remote level PHC's to have real time radiological diagnosis for their patients. Further, experts could use this platform to collaborate. The high-bandwidth and low-latency capability of the NKN would provide an ideal platform for data transmission as radiological data is huge in size and thus poses problems for utilization in real time because of latency in data transmission. This would prove to be of extreme value for both patients and primary level physicians in rural areas for radiological consultation with experts sitting at tertiary centres in real time and thus provide better diagnosis and treatment.
The second objective was to use this platform to build a repository of rare clinical cases for teaching of medical and dental students thus providing these students with an opportunity to study cases which are currently limited to the centers of excellence in medical and dental field.
With this vision an application CollabDDS: Collaborative Digital Diagnosis System has been developed. The strength of CollabDDS over telemedicine/web based consultation lies in its real time collaborative environment where both the doctor and expert will view the same image simultaneously. The expert could interpret the image for diagnosis. This kind of a collaborative activity amongst PHC's with Medical/Dental Colleges & Hospitals and Centres of Excellence would help to provide improved diagnosis.